To help you collect information and data on the internet easily and safely, Scraper API was born. Read my Scraper Api review to know more about its web scraping tool and proxies that you will love.
What is Web Scraping?
If you want to make use of some information from a website for your research, you can use a tool to "scan" that site.
Scraping is the process of going to a website and automatically copying the data you need. The site is still there, but you've collected the information you wanted.
In general, web scraping is done by using a piece of software called a web browser. This is a bot – an automated program – that visits websites to collect the information you want. The bots visit webpages dozens of times, and collect data faster than humans do, and without making mistakes.
That allows you to search dozens, hundreds, or even thousands of web pages to find the data you need. After completing the search, the bot will generate a spreadsheet full of information that you can research and use the information however you want.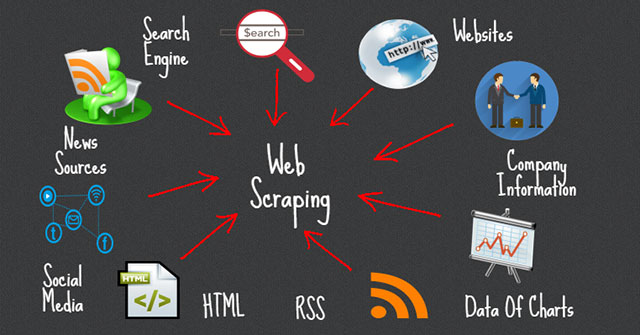 What is Web Scraping API?
An API (Application Programming Interface) is a program that automates programs and links them together. You can use API for many purposes, but they are especially useful in searching the web.
APIs can be useful if you want to collect information about a certain topic. You can use the API to automatically scrape your favorite web pages once a minute, twice an hour, or any scraping interval you want.
Businesses use web scraping all the time. It's easy to implement web search that incorporates research on anything a company might want to learn, such as pricing, Social media monitoring, Research and evaluate competitive products, and much more.
Scraper API review- why should we choose it?
Scraper API is a proxy API that makes proxy usage simple without making it appear as though you're using one. This service will not only supply you with proxies but will also assist you in avoiding Captcha and rendering JavaScript.
You won't have to worry about fetching web pages with the Scraper API because it takes care of it for you. Besides, you won't have to worry about proxies, Captcha, browsers, or anti-bot systems because of this. You only need to worry about data processing operations, which begin with parsing data from downloaded web pages.
Your queries can be routed over a broad pool of IP addresses – 40 million IPs around the world and regions supported by this service. The service pricing model is based on successful API requests, and you can enjoy unlimited bandwidth usage.
Overall, its service is quick and dependable, scales well is simple to use, and allows for customization.
Scraper API offers a free trial period to its users. They give you 5000 requests to utilize for free within 7 days even if you don't pay, after which you must upgrade to a paid subscription or your access will be revoked. They used to give you 1000 free requests, but now they give you more.
If you are going to buy its service, don't forget to use one of the coupon codes in this Scraper API review to save more.